NICE IEX Workforce Management
We sell, install and consult on NICE WFM technology, helping contact centres reduce staffing costs and empower agents to meet service levels.
An essential staff planning and management tool designed to digest the complexity of your organisation and produce precise forecasts and clear actions.
With our team of WFM experts on your side, you can be confident you will get the maximum value out of your NICE WFM solution
Why work with Business Systems?
NICE Premium Partners
30 years experience in workforce optimisation solutions
Committed to delivering outstanding customer service and support
HIGHLY SCALABLE - IEX adapts to how you best operate, whether that's in one location or multi-site, whether you have 50 or 50,000 agents


AUTOMATES ACTIVITIES - including operational and administrative tasks


SUPPORTS MULTI CHANNEL CONTACT CENTRES - providing planning tools across phone, web, email and more


SUPPORTS FLEXIBLE WORKING - across single or multiple skill sets and sites


IMPROVES FORECAST ACCURACY - Provides fast, effective responses to changing conditions such as surges and peaks in call volumes whilst optimising agent/operator scheduling and resourcing levels.

IS THIS THE PRODUCT FOR YOU?
If not try browsing our full list of Workforce Management software solutions.

FIND OUT MORE...
Download NICE IEX WFM Brochure >
Download WFM Case Study >
Download WFM Whitepaper >
Get in touch
Video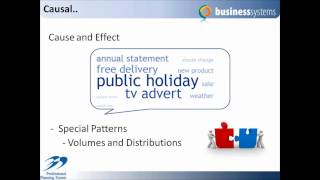 How To Manage A Gradual Return To The Office With Workforce Planning
These past few weeks have been promising. The pandemic lockdown restrictions have...
Read More
Industry research on the state of Workforce Management technology in Contact Centres across the UK - 2017.
View document