Interview Recording & Evidence Suite | Business Systems
The next generation of interview recording technology for all organisations that require accurate and secure evidence as part of their interview and investigative processes.
The IRES platform (Interview Recording & Evidence Suite) has been designed to specifically improve the interview process and drive down the associated costs.
Applicable across a range of industrys including Retail Fraud, Trading Standards, Insurance and Local Authorities, IRES uses the latest software to record video or audio digital files from either office based interview rooms or portable devices used in the field.
REDUCE INEFFICIENCIES, RISK AND UNNECESSARY COST

– provide accurate records of interviews for all parties without the need for contemporaneous note taking


SPEEDY RESOLUTION TO DISPUTES

- protect and train staff to resolve issues quicker


AN HONEST REPRESENTATION OF WHAT WAS SAID

- from any location which can then be securely shared amongst authorised users


SAVINGS IN TIME, MONEY AND INTEGRITY

- interviews can be conducted offsite with a portable IRES unit and recordings can be used for training and development

IS THIS THE PRODUCT FOR YOU?
If not try browsing our full list of Interview Recording Equipment.

FIND OUT MORE...
Download IRES Brochure >
Download Interview Recording Whitepaper >
Get in touch
Video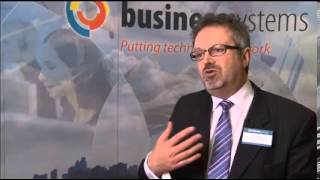 IRES the next generation of video and audio interview recording technology for all organisations
View document