White Papers & Guides
Hosted Workforce Management White Paper
This latest industry white paper uncovers what's driving hosted Workforce Management (WFM) uptake. Identifying financial, operational and technical
considerations it provides
an overview of organisations who naturally align to the hosted model.
Dispelling some common misconceptions and introducing the concept of how a managed service approach could work using hosted WFM, this paper identifies how the technology is becoming increasingly accessible to organisations regardless of size.
Incorporating key industry stats, the paper addresses how more flexible demand planning can be rolled out at reduced cost with a hosted model. Providing best practice procurement tips, it is an invaluable guide to any company currently considering whether or not to invest in hosted WFM.
Content covers:
How to improve budgeting & forecasting capabilities with usage based charging
Financial viability for WFM first-timers
Remote agent and lifestyle scheduling options
Who should be reading this paper?
WFM & Resource Planning Specialists
Heads of Contact Centres & Operational Managers
IT & Procurement teams within contact centres or service & support / helpdesk environments
Contact Business Systems on 0800 458 2988 or email us if you require further details about our WFM products and services.
Get in touch
Video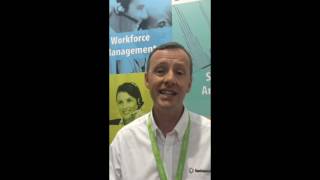 How to reduce cost in the Contact Centre
Contact Centre Managers face a real challenge when trying to reduce cost...
Read More