White Papers & Guides
10 Reasons to Consider Hosted Workforce Management
This latest industry white paper uncovers what's driving hosted Workforce Management (WFM) uptake. Identifying financial, operational and technical considerations it provides an overview of organisations who naturally align to the hosted model.
Also providing best practice practice procurement tips, it is an invaluable guide to any company currently considering whether or not to invest in hosted WFM.
Content covers:
Introduction/Market Trends
Why consider Hosted Workforce Management?
Key considerations to keep in mind
Organisations who would benefit from Hosted WFM
Questions to ask the vendor
Who should be reading this paper?
WFM & Resource Planning Specialists
Heads of Contact Centres & Operational Managers
IT & Procurement teams within contact centres or service & support / helpdesk environments
Get in touch
Video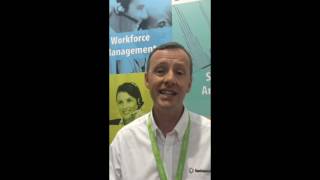 How to reduce cost in the Contact Centre
Contact Centre Managers face a real challenge when trying to reduce cost...
Read More