International Support
Business Systems (UK) Ltd is the UK's largest independent call recording and workforce optimisation systems integrator. We are recognized for the high quality services we provide to our customers at both local and international level:
Product supply:
We will ship any of our standard products to our clients anywhere in the world. In addition, we will source product to specification by special arrangement.
Spare parts supply:
We will ship parts for all our standard product range and obsolete models where available to our clients anywhere in the world.
Project implementation:
Business Systems will undertake on a Special Project basis to specify, supply and implement Call Recording systems on a global basis.
Global product service:
Business Systems offers a workshop based product repair and shipping service for those users who do not have locally available product engineers.
International systems maintenance:
Business Systems has formed Global Partnership Alliance to offer physical service and support in Americas, EMEA (Europe, the Middle East, and Africa), APAC (Asia-Pacific) and CALA (Caribbean and Latin America).
Shipping:
Products/parts are normally dispatched FOB London or CIF using road transport for delivery in Europe and airfreight to all other destinations.
Get in touch
Video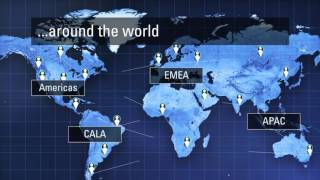 Business Systems has specialised in call recording and related technologies for more than 30 years and today ranks as the UK's most experienced provider with in-house expertise covering:- systems design.
View document