White Papers & Guides
Business Systems Guide to Quality Monitoring
With hundreds, sometimes thousands of calls being handled across contact centres every day, finding the time to select and evaluate the calls which hold key insights and
scheduling the necessary agent coaching can be an overwhelming task.
Going beyond call recording, having the right quality monitoring (QM) system in place can help make sure these tasks are more easily achieved. By uncovering the valuable insights you're looking for from calls and automating many of the manual processes, more of your time can be spent on coaching and improving the quality of agent interactions with the customer.
The latest paper in our series 'Business Systems Guide to Quality Monitoring' highlights everything you need to know about quality monitoring, whether you're looking to upgrade or invest for the first time.
Content covers:
Different approaches to call quality monitoring
Outputs to expect from a quality monitoring system
7 pitfalls to avoid when implementing a QM system
Download our informative guide now to find out all you need to know about some of the QM systems that are available today.
Video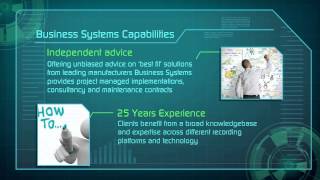 Reap the rewards of speech analytics without investing in the technology
Still not bought into the whole speech analytics hoopla? Not totally convinced...
Read More